Welcome to
Fifth & Poplar

Fifth & Poplar is Uptown Charlotte's premier condominium community. Residents hale from six continents, more than 25 countries, 30 states and share the desire to live safely and comfortably in the heart of Charlotte...one of the fastest-growing and attractive cities in the U.S. The stately mid-rise building occupies a full city block anchored by a grand, one-acre private courtyard scribed with crepe myrtle-lined walking paths leading to a beautiful central fountain. Community members are within easy walking distance of all that Uptown Charlotte has to offer. Numerous resident amenities make life at Fifth & Poplar convenient and enjoyable.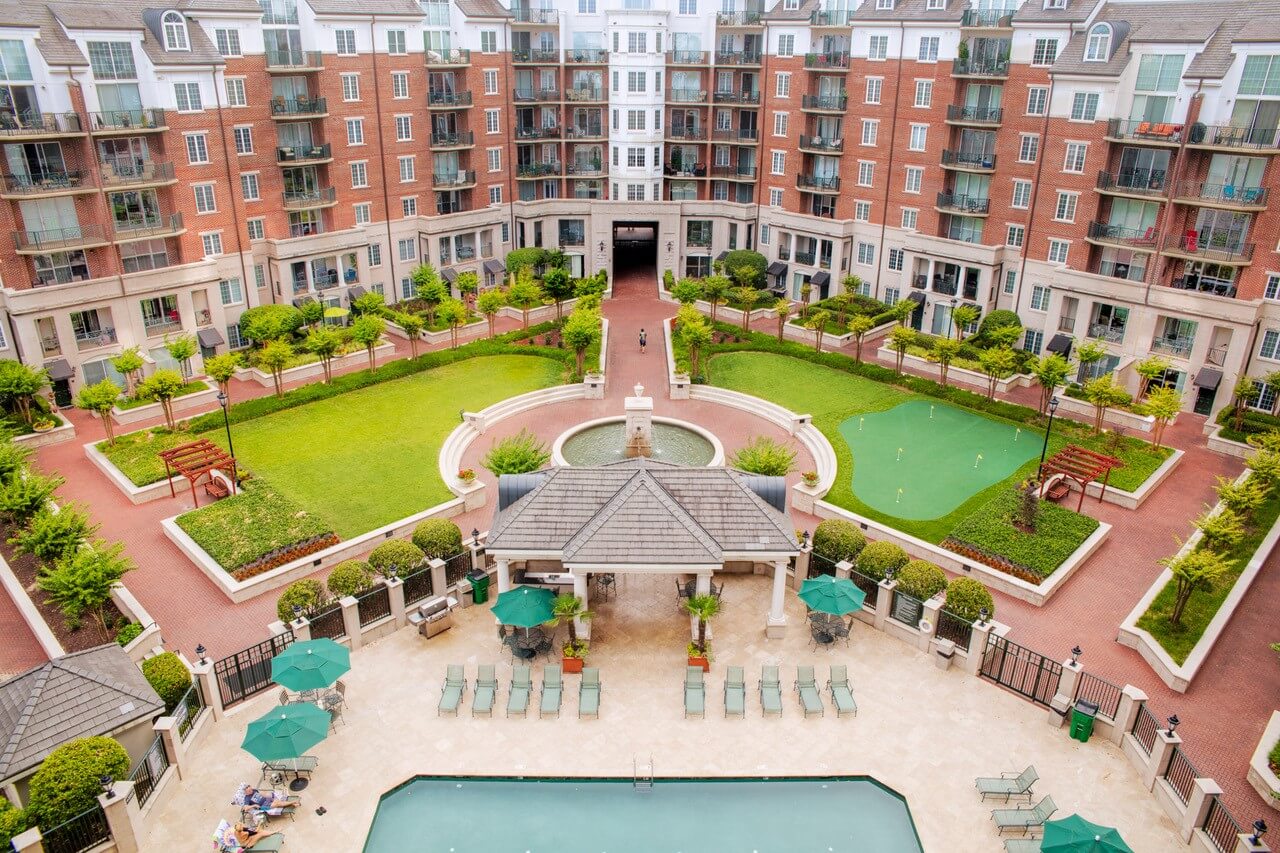 Social Life at Fifth & Poplar
Fifth & Poplar residents enjoy a host of social activities organized by Fifth & Poplar's social committee, led by a group of residents. Several events per month take place at participating restaurant and pub venues, augmented with informal events on the fireside terrace or in the media room. During the year, residents enjoy pool parties, holiday parties and cultural excursions, such as art gallery and museum trips. These functions allow residents to meet new friends and neighbors to stay in touch.
The overall experience at Fifth & Poplar is supported by full-time onsite staffs who look into management, common area maintenance, housekeeping, and offer concierge services.
A concierge is available 24 hours a day, 365 days a year to greet guests, accept and notify residents of parcel, food and dry cleaning deliveries, book amenity reservations, and more. Members of the staff are knowledgeable with the property and its residents, and take pride in providing well-maintained surroundings.